Available Commercial Properties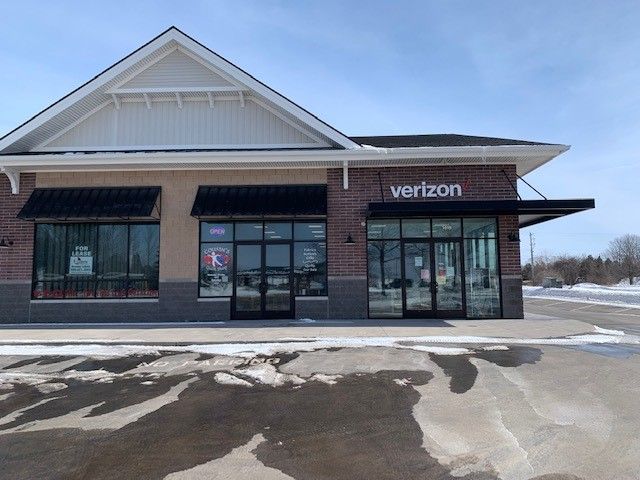 For Lease: 1418 Bridge Street Suite A-1, Charlevoix MI 49720

1,250 sq. foot commercial space for lease - retail, restaurant, other. Prime location close to downtown Charlevoix! Other tenants include Verizon, Biggby and Cousins Quilt Shop. Contact Labelle Realty for more information and lease rate.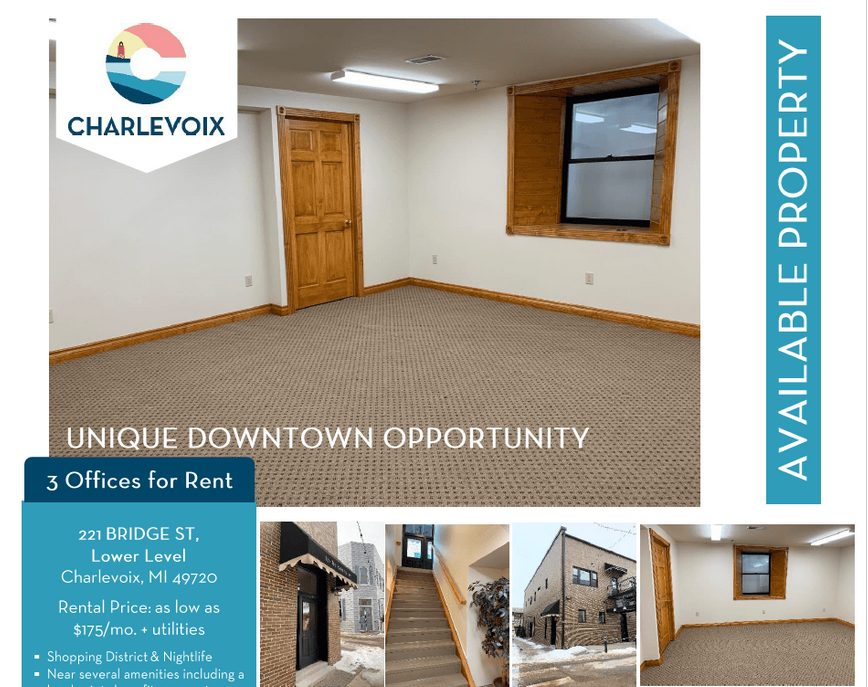 Offices For Rent: 221 Bridge St. - Rental Price: as low as $225/ month + Utilities

Three individual offices are available in the lower level of the Trademark Building! A shared entrance off of Van Pelt Alley, the space offers shared restrooms and has been recently renovated. Despite being underground these spaces have windows and get natural light. Offices can be rented individually or be shared, depending on needs.
Office #1 (largest of 3) $275 plus utilities
Office #2 $225 plus utilities
Work in the center of all the action! Your office will be steps from popular shopping & dining establishments along with services to fit your every convenience!
Interested? Contact building owner Fred DiMartino by calling 231-547-7511 or emailing trademarkpropertiesllc@gmail.com. Click HERE to see the flyer.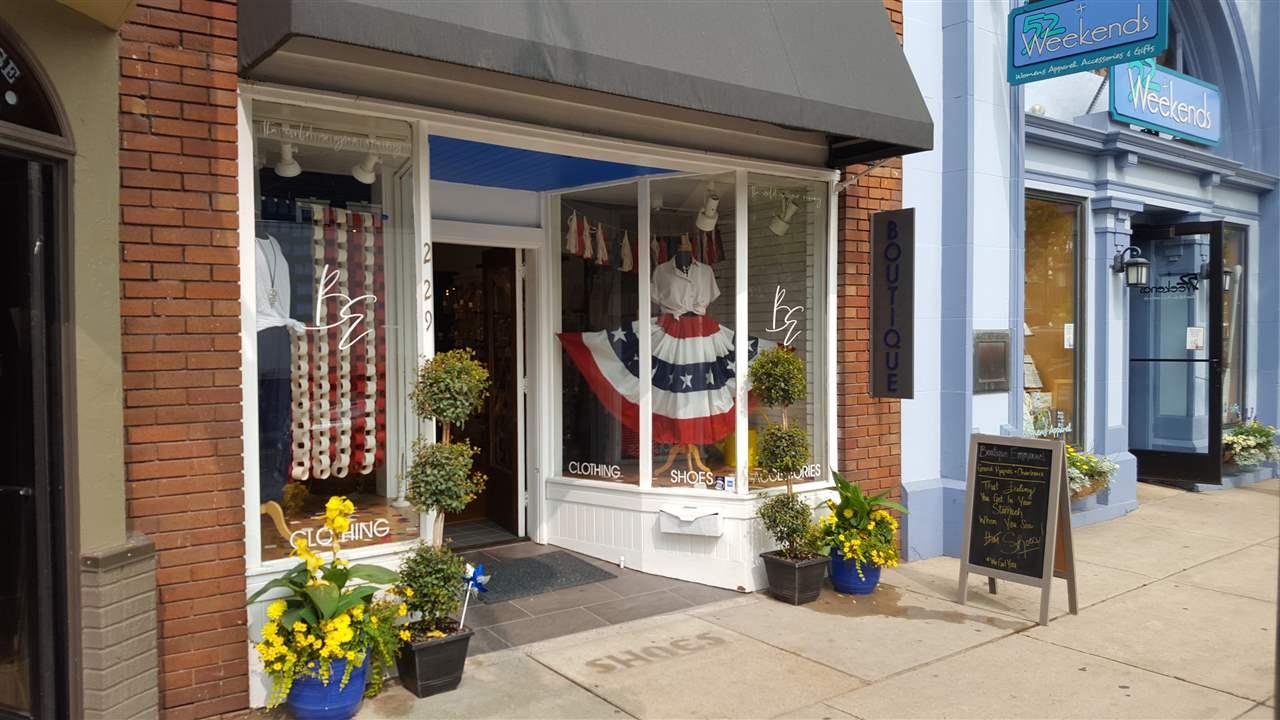 For Sale: 229 Bridge St. - Price: $378,000
Central Bridge St. Charlevoix, MI Retail Location. A Proven Retail Success for Generations. Perfect size of 1500 sq. ft. first floor Retail with lower level Storage of 1276 sq.ft. New 2018 Roof. Newly Painted. Updated Electrical & Trac Lighting. High Ceilings & Great Window Display. Refinished Wood Floors & Tile Entry. Shelving & a Large Safe are included. High Efficiency Heat & Air. A Very Rare Offering. Condos are allowed above to 40' with views of Charlevoix City Marina & the Performing Arts Park. A Must See. Contact Nancy Carey, 231.675.1234, ncarey1234@yahoo.com.
DEVELOPMENT COMPANIES & COMMERCIAL CENTERS