Location:  East Park
Days: Friday, Saturday & Sunday
Dates: October 11 - 13, 2019
Times: Friday & Saturday, 10am to 6pm & Sunday 10am to 4pm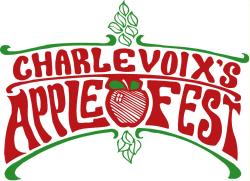 ​Fall is in the air and northern Michigan orchards are busy harvesting bushels of fresh, ripe apples in preparation for the 41st Annual Apple Festival. Apples are Michigan's largest and most valuable fruit crop and our area apple trees are full to overflowing. More than 30 types of apples, including hard to find antique varieties, will be available as well as other fall harvest items and baked goods.
What are antique apples?
They are older varieties of apples (100 years or older) such as snow apples, golden russet and northern spy. Many have fallen out of production with the introduction of the new hybrid varieties, but many of these apples are the ones you will find in your back yard.  A lot are also coming back into production because hard cider has become so popular and the antique varieties tend to have a flavor and acid content that hard cideries are looking for.
Types of Apples:
Honey Crisp, Zestar, Mutsu, Orange Pippin, Paula Red, Jersey Mac, Cortland, Macintosh, Jonathan, Red Spy, Jona-Gold, Gala, Royal Gala, Red Fugi, Fortune, Red Rome, Red Delicious, Ultra Golden Delicious, Empire, Early Blaze, Summer Treat, Ginger Gold, Ida Red, SweeTango and more!
Other apple related treats:
Apple Pie, Caramel Apples, Candied Apples, Apple Cider, Apple Donuts, Apple Jams & Jellies, Apple Sauce, Apple Butter, Apple Salsa, Apple Chips, Apple Syrup and more!
Apple Orchards include: